Overview Of Google My Business
As a business owner, you can be overwhelmed by the numerous available platforms, leading to difficulty deciding where to invest your time.
This is what you need to know – If you run a business with physical locations and want to develop it, you NEED a Google My Business account.
Why Is Google My Business So Important?
This article will show you why Google My Business is so important, how it can help you grow your business, and how to set it up in 7 easy steps.
What Is Google My Business?
Google My Business allows you to register and list your business on Google's local search results page.
GMB makes it significantly easier for customers to ask, monitor reviews, and contact your business.
Surely, most of this information is also available on your website, but not everyone will pay your site a visit. Some users prefer to stay on Google and register their business on GMB, so Google My Business is a great way to increase engagement with them.
Do I Need To Get My Business on Google?
Google My Business – or GMB – is one of Google's services for businesses to place their brand on the internet. Once successfully verified, you can edit your business information to your preferences, according to searches for your brand on Google Search or Google Maps. You will be part of the local service providers that Google will show in its search engine results page, as Google my Business optimization is a vital factor in
Local SEO
.
A verified business assures customers and makes it more convenient for them to find you. In addition, Google will protect your ownership of the Google my Business page if it is successfully authenticated to prevent "hackers".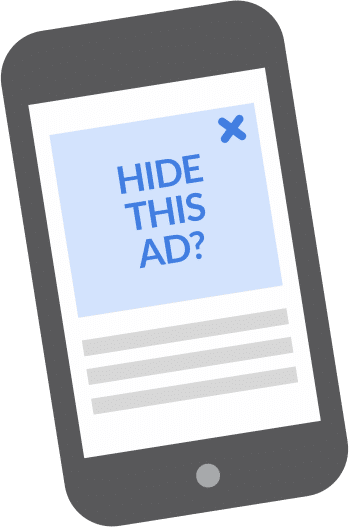 Why Is Google My Business Important to Every Business?
These are the following reasons why Google My Business is so important to business owners…
It's Free
Google My Business is completely free and is expected to remain a 100% free resource going forward.
This is of great help to business owners. Not only does Google My Business help your business, but its team of staff members is also ready to assist you in getting your business onto their platform at no cost.
This fact alone facilitates your GMB registration.
It improves the user experience
It's undeniable that Google's GMB intends to keep users on Google rather than leaving to your website.
Like it or not, GMB provides a great user experience for users searching for businesses or stores on Google, which in turn helps generate leads and increase engagement.
With incredible user experience, GMB has the potential to help increase your leads
This is because Google My Business is directly linked to Google Search and the local search results page. Thus, if you own a Thai restaurant in District 1, when someone searches for 'Thai food near me' – your business will appear on the search results page.
This is of course the most important aspect of Google My Business and thus explains the importance of having good reviews. The better your reviews, the better your business visibility on local search rankings, and the more leads you'll generate.
Thus, it is undeniable that GMB effectively supports Local SEO
Google even claimed that better reviews mean higher ratings for your business.
This means that by getting your business onto GMB, you're getting a chance to earn great reviews, in turn generating higher traffic.
If your goal is to be at position #1 on search in local SEO, your only choice is to register your business onto Google My Business.
In-depth data analytics
You can gain powerful data from GMB. Some examples include…
Comprehensive engagement rate of your GMB profile
Which search queries are used by customers to find your business?
Total views of your profile, photos, and posts
General information about your audience
GMB provides you with data on actions (calls, clicks, and other requests).
Steps on Creating a Google My Business Account
Setting up your GMB account is simple and only takes a few minutes. Here's how to get started…
Step #1 – Start on the Google My Business page
Following this link, enter your business name.
This will tell you've already registered a GMB listing. Assuming that you haven't, you can then move on to the next step.
Step #2 – Add your business name
Try to keep this simple – avoid testing and keyword stuffing. Simply enter the business name you want to present to your audience.
Step #3 – Choose the type of business for you
Enter the keywords most relevant to your business from a drop-down menu. Try choosing a keyword or category that best describes your business, don't worry if you're unsure whether you've picked the right one – this is something you can easily change later.
Step #4 – Add your location
Make sure to include your entire physical address so customers can easily find your business.
Step #5 – Choose your business's operating location
Some businesses (such as barbershops or auto repair services) are restricted to one area. Other types of businesses (like delivery restaurants) can serve a wider range of customers. Be sure to include this information.
Step #6 – Add your contact information
This information is required. A personal phone number or a business phone number is enough.
Step #7 – Verify your business
The last (but most important) step is to verify your business. You will not be able to use GMB until this step is completed.
The recommended way is also the fastest – a quick phone call. In case you don't want to call, other verification options are available such as mail, email verification, or video calls.
8 Ways to Verify Google My Business
There are several ways to verify your GMB listing, but some are only available to selected special businesses. The list is below:
#1. Verify GMB by mail (most common)
Business owners often choose this method because it is always available. With standard mail verification, Google will send you a postcard within two weeks as a way to verify and confirm the accuracy of your business location. You should notify your staff in advance to prevent overlooking the postcard when it arrives.
The most important part of the postcard is the verification code. Follow this procedure once you've received it.
1. Sign in to your Google My Business account
2. Select the business listing you want to verify
3. Enter the 5-digit code
4. Click 'Verify'
Your first attempt at entering the verification code may not be successful. There are cases where you need to re-enter the code twice or thrice. If it doesn't work after multiple attempts, contact Google about your problem.
#2. Verify GMB by phone
A more convenient method of verifying your Google my Business profile is through an automated phone call or text message. This method may not be visible to everyone. If it is available to you, choose this verification method as it is faster than mail. Phone verification follows the same process as you would when confirming a Gmail account. A 5-digit code will be sent to you, similarly to how you would receive a one-time PIN (OTP) when utilizing online banking transactions.
However, please be aware of spam calls and messages. Remember that when you choose this method, all you will hear during the call is an automated Google voice reading the verification code to you (not a real person). Google will not request any personal information, fee charge, or provide any product or service during this process.
#3. Verify GMB by email
Consider yourself lucky if the 'Verify by Email' option is available. Your verification code will be sent to your email, so be sure to enter the correct email address. Google will immediately send a verification code after you've clicked the button.
There may be instances when a verification code is sent to your Spam folder. This happens rarely but be sure to check thoroughly before clicking on any link or code as it could have dangerous content if it is an impersonation email.
#4. Instant GMB Verification
If you have a Google Search Console (GSC) account and are using the same email address for your GMB, you may use this method. Once Google recognizes both accounts, you may instantly verify your business. However, there is no 100% guarantee that the instant verification option will be available as it depends on the reliability of the GSC and your online visibility.
A new business with very little internet presence may not be eligible for immediate verification. Also, some categories may not have an instant verification option for their GMB even if they have a GSC account.
#5. Verify GMB through video
This method was an update from Google in 2018. If you're eligible for video call verification, make sure you've downloaded Google Meet and use a stable internet connection before proceeding. You'll conduct a live video call with a Google expert to complete the verification process. There are a few things you need to be prepared for.
If you have a storefront business, the representative may ask for your visibility at the workplace, brand logo, and neighborhood where you operate. He may also ask to speak to one or two of your employees or customers. If you have a service area business, you may be required to show your branded service vehicle, license plate, and equipment used to provide the service.
#6. Business Providers (Formerly Trusted Verifiers)
Google uses the Trusted Verifiers mobile app in this process, now known as "My Business Providers". Google allows large and trusted companies to authenticate their business partners by providing them with a live verification code.
To be a part of this system, you need to be invited from Google, and this is not available to everyone.
#7. Verify with Product experts
Dedicated webmasters can now verify businesses using Google's Product experts Program launched in 2019. As a Trusted Verifier for their expertise in the business, they can opt-out from verification when registering a business to Google. Product experts can be your programmer or digital marketing agency, and their help can greatly speed up the verification process.
Product experts start as gold-level experts. As they approve more companies, they will eventually reach Platinum and Alumni levels.
Businesses with 10 or more locations are eligible for bulk verification. You can use this method by clicking the 'Get Verified' button next to a slot and selecting the 'Chain' option. Fill in all the required information and submit the form. This feature saves you time verifying each business location, but it can take up to a week to process.
How Do I Know If My Profile Is Verified?
After completing the verification process, Google will send a notification to notify you that you've successfully verified your business. You can go onto your GMB account to check the status of your business or manually check through a search. Click on the Knowledge Graph when searching for your business online. If there is no option called 'Own this business?' button next to it, it means your business is verified.
In Short
Having a verified business on a Google My Business listing is essential nowadays. Customers are becoming more meticulous in choosing the companies they want to connect with, and they often collect information through Google. A Google verified business will send messages to customers to assure that you are a legitimate entity.
Once you've verified your GMB listing, improve your profile content with pictures or even a 3D virtual tour of your business!