Overview Of Facebook
Facebook is the most popular worldwide social site network. Other than using social media, users can also play games, look for dates, search for jobs and promote their enterprise in the marketplace. Nowadays, enterprise owners transfer to social media platforms to increase their customer's brand awareness about their products and services. Paid advertising is one of the following ways. Facebook advertising is becoming a highly-wanted advertising trick in digital marketing with lots of benefits. Not only does it ensure that you build an advertisement within your budget, but it also provides you the right to control your advertising campaign. If you have just started using Facebook as your business platform, here are the basics you will need when spending a budget on Facebook advertising.
How Much Does It Cost To Advertise On Facebook?
How much do Facebook ads cost? If you are like most people in the world, you can spend 3 hours a day surfing Facebook, liking and clicking on articles that attract you. For that reason, Facebook is one of the best advertising platforms for your enterprise. This article will discover everything you need to know about Facebook advertising costs.
Why Should You Advertise On Facebook?
Nowadays, over 140 million enterprises have used Facebook, which comes as no surprise when there are 2.6 billion Facebook users per month. This fact, along with strongly-targeted Facebook ads, makes Facebook one of the best places to advertise your products or services.
What Exactly Am I Spending On Facebook Advertising?
Let's take an example. Facebook offers 3,000 VND for one click and 21,000 VND for one out of a thousand visibilities. If your purpose is to get one like or having an app that you want your target audiences to download, you will pay about 3,000 VND for every like and 15,000 VND for every download.
What Factors Make Up The Facebook Advertising Cost?
Many factors impact the last price you pay for Facebook advertising. Let's have a look through all of these different factors:
#1. Subject
Your Facebook advertising cost will be different depending on how specific you want when targeting your target audience. Did you know that when targeting women, your CPC can raise 1500 VND? Also, advertising targeting users aged 55-65 years and above will have a higher advertising price than those aged 25-34. The reason is there are more people aged 25-34 using Facebook.
Facebook advertising can work effectively if you can list detailed findings of your target audience according to:
Demography
Area
Hobby
Interaction with your enterprise's website
#2. Advertising budget
Your budget plays an important role because it will affect the advertising bid fee, efficiency, and result of your advertising campaign. You should spend at least 15000 VND every day for the campaign to work effectively.
#3. Advertising bid fee
When you create your ads, you can choose your advertising bid campaign, depending on your target and budget. The Facebook advertising bid strategy will give you everything you need to know. Facebook offers different bid strategies, including:
The lowest fee
When it comes to setting a bid fee at the lowest level, Facebook offers you the bid fee depending on what they perceive as the lowest cost opportunity for your ad. This is the best bid to use when new to Facebook advertising, but its possibilities are highly restricted.
Bid limited
This place is where you choose "limited bid fee," limiting the maximum bid fee.
Targeted fee
The targeted fee is also called "manual bidding." This is where you try to keep your bid fee at the same price. This strategy applies to creating potential customers' campaigns, selling product categories, app installment, and conversion. Manual bid fee set up costs more than automatic bid fee set up.
All the different bid fees have advantages and disadvantages.
#4. Advertising target
In the process of creating ads, Facebook will ask you to choose one of the main targets:
Awareness: This includes brand awareness and reach.
Inspection: This includes traffic, engagement, app installs, video views, creating leads, and messaging.
Conversion: This includes conversion, product category selling, and store traffic.
# 5. Ads position
The ad's position is important. They can appear in 6 different places:
Instagram
Instagram Stories
Facebook Newsfeed on Desktop
Facebook's right sidebar
Facebook Messenger
Audience Network
For those of you who don't know, Facebook owns Instagram, another big social media. Currently, 1 billion users are using Instagram.
Facebook advertising's CPC, in reality, is less than 0.3 US dollars compared to Instagram. Facebook advertising can target specific people in Facebook Messenger.
Audience Network has lower fees compared to Facebook and Instagram. These ads appear on websites and phone applications.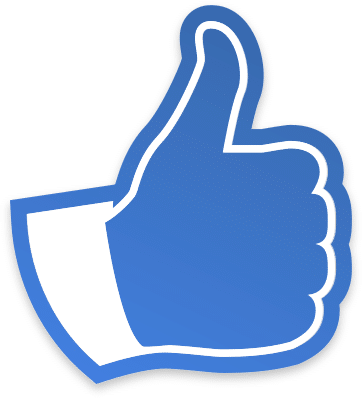 #6. Advertising Quality
Facebook evaluates the quality and related level of your ads, which will affect how much you have to pay. Created ads with high relativity and interactive points will cost less. These ads will be ranked out of a ten scale, in which 10 is the best point. Facebook suggests these points based on the feedback (whether they are positive or negative).
To test the relevance and interaction of your ads, follow these steps:
Move to Ads management> Select the ads you want to see> Select scrolling menu> Select properties column> Select appropriate point> Applied > See Relevance and Interaction
You need to know that Facebook needs 500 impressions or advertising viewings on average before scoring your ads.
#7. Seasons
Seasons and special times in a year are important factors on Facebook. The golden days to advertise in a year are:
Black Friday
Cyber Monday
Thanksgiving
Christmas
New Years' Eve
Traditional Tet Holiday
Although these ads cost more, they are worth investing in.
#8. Advertising field
According to Facebook, different industries are not made the same way. Here are some average CPC prices for each field:
Apparel: $0.45
Auto: $2.24
B2B: $2.52
Beauty : $1.81
Consumer Services: $3.08
Education: $1.06
Employment & Job Training: $2.72
Finance & Insurance: $3.77
Fitness: $1.90
Home Improvement: $2.93
Healthcare: $1.32
Industrial Services: $2.14
Legal: $1.32
Real Estate: $1.81
Retail: $0.70
Technology: $1.27
Travel & Hospitality: $0.63
As you can see, the most expensive CPC field is consumer services, while the cheapest is apparel.
Does Facebook Advertising Work?
It all depends on your field and your goal. On average, the conversion rate for Facebook advertising is about 9-10%.
Consumers are more likely to buy something they saw on Facebook than on any social site. When you start creating an ad, you can be creative and experience the results to see which ad is the most effective for your target audience.
Different kinds of Facebook advertising:
Photo advertising
Video advertising
Carousel advertising
Presentation advertising
Do You Need Help?
If you haven't gotten a Facebook page, it's time to create one to have free options attracting viewers and increasing reach with free on-top-page ads. Let's optimize this opportunity to your advantage. Facebook advertising may not look easy, but a professional company like Leading.vn can help you through the way. A digital marketing strategist can set the right goal, budget, and choose the correct target market.